Police in Washington, D.C., arrested a man on Wednesday who they say committed four sexual assaults in the span of less than an hour.
Detectives from the Metropolitan Police Department's Sexual Assault Unit said in a press release that they arrested 26-year-old Elliot Johnson – a man who is presumably homeless after police said he has "no fixed address" – on Wednesday morning near the Georgetown University campus after he allegedly committed four sexual assaults.
According to the press release, Johnson "engaged in unwanted sexual contact" with a female at 9:11 a.m. in the 2400 block of Virginia Avenue, Northwest, which is near the George Washington University campus.
At approximately 9:30 a.m, Johnson is said to have committed the same crime in the 1300 block of 35th Street, Northwest, near the Georgetown University campus.
BIDEN WON'T VETO BILL BLOCKING THE SOFTENING OF DC'S CRIMINAL CODE
LISTEN: THE FOX TRUE CRIME PODCAST WITH EMILY COMPAGNO
Roughly 15 minutes after that, at 9:45 a.m. and 9:50 a.m., Johnson allegedly committed two more sexual assaults at the intersection of 35th and N Streets, Northwest, which is also near the Georgetown University campus.
"A Georgetown University Police Officer observed the suspect assault one of the victims and stopped the suspect," the press release said.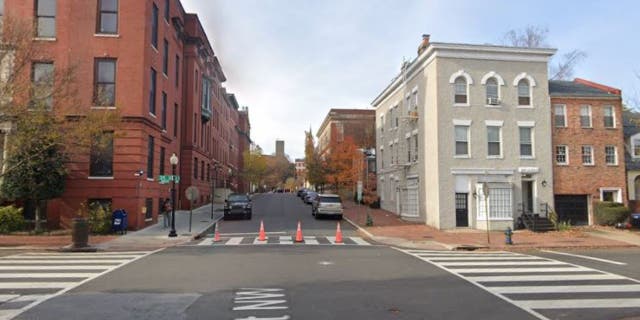 Johnson was arrested and charged with four counts of misdemeanor sexual abuse.
Read the full article here