All it took was a few sentences and the press of a button.
Out of office, deprived of the main stage, targeted by multiple investigations, Donald Trump managed to seize control of the media narrative by declaring he will be arrested today.
And calling on his supporters to protest.
Whether or not today is the day – he had received no official notification – Trump upended the political universe by declaring Saturday morning on Truth Social that he is the victim of a politically motivated, out-of-control prosecutor.
Most politicians facing a likely indictment would not want to play up the news. Instead, the former president made it the top story everywhere, prompting Republicans to defend him by accusing Manhattan District Attorney Alvin Bragg of an abuse of power and portraying himself as the subject of deep state persecution. 
Just yesterday, Trump further flipped the script, saying it was the DA who broke the law: "Alvin Bragg should be held accountable for the crime of 'interference in a presidential election.'"
Trump has a history of attacking his legal adversaries – Robert Mueller, judges who rule against him – and some Democrats have used similar tactics. As just about every pundit on the planet has observed, a criminal charge against Trump will cause his MAGA base to embrace him even more tightly.
AXIOS REPORTER FIRED FOR CALLING DESANTIS EVENT 'PROPOGANDA'
That is particularly true because the Stormy Daniels case is by far the weakest of the investigations he faces. And many journalists have acknowledged that the potential indictment is a legal stretch on a matter that most people don't consider especially important. Maggie Haberman of the New York Times described it as "trivial."
But it was the last five words of his weekend post that stirred the harshest criticism: "PROTEST, TAKE OUR COUNTRY BACK!"
The Times ran a headline saying this call to action carried "Echoes of Jan. 6." I wondered whether this was fair, only to hear Rachel Maddow call into MSNBC during its wall-to-wall coverage, saying Trump is trying "to raise the civic cost of indicting him… He's trying to make it so that there is a threat of uncontrollable political violence in this country that is triggered, that would be triggered by any, any act of the legal system against him."
I don't know whether this was intended as a sequel to the Capitol riot – New York City is beefing up security – but it has Republicans unnerved. Kevin McCarthy, while slamming Bragg for pursuing the case, urged Trump supporters not to hit the streets in protest.
And by the way, the only way for Trump to take the country back is to win the Republican nomination (which is likely) and the general election (which is a tall mountain to climb). There's no mention in the Constitution of presidents being installed because of protests.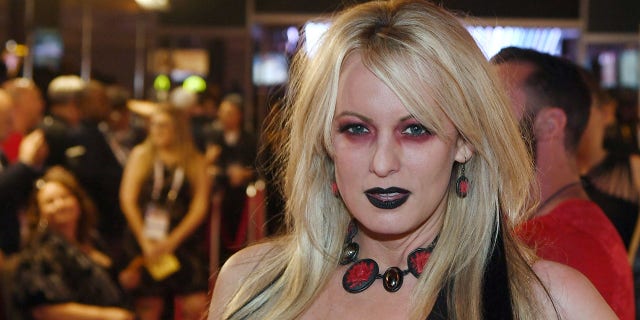 The Stormy case, involving payment of $130,000 in hush money to the porn star at the end of the 2016 campaign, is a legal stretch. Falsifying business records – to cover the reimbursement to Trump's fixer, Michael Cohen – is a misdemeanor in New York. So Bragg has to upgrade it to a felony to make it worthwhile, by tying it to a violation of campaign finance law.
TRUMP WANTED TO GET AHEAD OF THE NARRATIVE ON HIS ARREST: BEN DOMENECH
But the twist here is there are alternate explanations. The Trump camp persuaded Cohen's former legal adviser, Robert Costello, to testify as the final grand jury witness yesterday. He's been quoted as saying that the hush money was paid for reasons having to do with Melania, not the campaign. His testimony, Trump writes, "WILL SUPPOSEDLY BE CONCLUSIVE AND IRREFUTABLE! WITCH HUNT!!!"
Keep in mind that Bragg himself dropped the case a year ago, causing a big controversy, and that his predecessor as DA passed up the case. So, for that matter, did federal prosecutors. So why revive it now? 
What's more, these payments were made six years ago, about an alleged one-night sexual encounter (denied by Trump) 17 years ago. A conviction is hardly assured.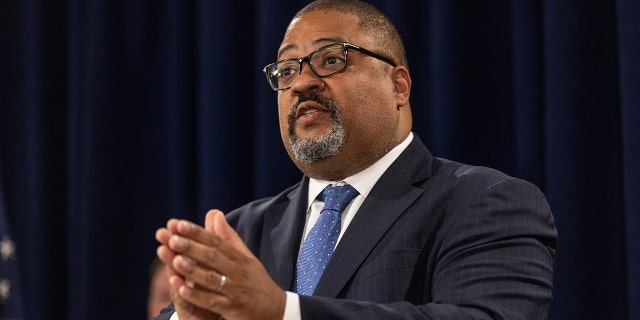 Even more important, does this sordid matter warrant the unprecedented step of indicting a former president?
SUBSCRIBE TO HOWIE'S MEDIA BUZZMETER PODCAST: A RIFF ON THE DAY'S HOTTEST TAKES
It would be different if it was the Fulton County DA in Georgia, charging Trump with violating election law by pressuring state officials into overturning the results.
It would be different if it was the Justice Department, charging Trump with inciting the Jan. 6 violence, or mishandling classified documents. At least these are weighty matters.
But passing money years ago to an X-rated actress? No wonder Trump believes he can rile up the country before even being arrested.
Read the full article here