Elon Musk has big expectations for Tesla's new small car.
The Tesla CEO gave the world a sneak peek at the brand's next model during a shareholder event on Tuesday in Texas.
Musk said there are actually two new vehicles in the works that he predicted will combine for 5 million worldwide sales annually.
"This is just Elon's guess, don't sue me," he joked.
TESLA IS GIVING AWAY A CYBERTRUCK, BUT THERE'S A CATCH
The shadowy rendering showed a vehicle that is similar in shape to the current Model Y, but apparently smaller, but Musk did not clarify if it was an accurate depiction. The Model Y was the fourth-best-selling vehicle in the world in 2022, with over 700,000 deliveries, and Musk has said he believes it could take the top spot this year.
"I just want to emphasize that we are actually building a new product," Musk said. "We are actually designing a new product. We're not sitting on our hands here."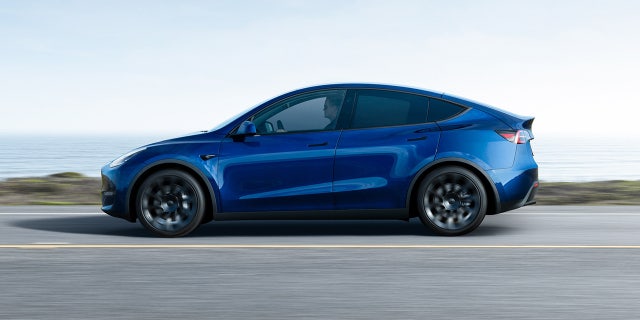 Musk did not elaborate on when the new models would go into production or where they would be made, but Tesla is in the process of building a new factory in Mexico and Musk has said the company is looking to reduce future manufacturing costs by 50%.
One of Tesla's innovations in this area is the use of mega-castings that replace dozens of parts. The Model Y built in Texas already features some of these types of parts and the upcoming Cybertruck will rely heavily on them. Musk has likened the process to stamping toy cars.
CLICK HERE TO SIGN UP FOR THE FOX NEWS AUTOS NEWSLETTER
"Both the design of the [new] products and the manufacturing techniques are head and shoulders above anything else that is present in the industry."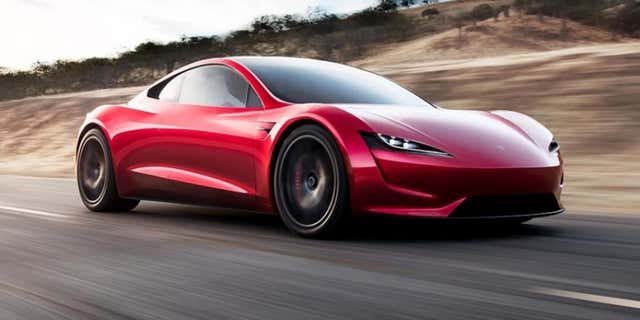 Musk also said that the design of the long-gestating new $200,000 Roadster sports car is almost complete and that it may finally go on sale next year, seven years after it was first revealed as a concept in 2017.
"This is not a commitment, but hopefully we'll start production next year," Musk said.
"It will be a modest contributor to profitability, but it will be sick."
Read the full article here