A Washington state man in has been arrested after allegedly breaking into two dorm rooms at Pacific Lutheran University and groping students who were asleep, the Pierce County Sheriff's Department said.
Dylan Robinson was booked into jail for assault and burglary charges Sunday evening after getting into a locked dormitory on the university's campus earlier that morning, FOX13 Seattle reported.
The first incident allegedly unfolded around 4:15 a.m., according to a woman who told police that she woke up feeling that someone was watching her and her roommate.
When the woman checked a closet, a male suspect grabbed her, the report said.
MARYLAND MAN LEADS POLICE ON CHASE WITH 5-TON MILITARY VEHICLE AFTER BEING RELEASED FROM JAIL: OFFICIALS
The woman began hitting the suspect and yelling at him to leave, deputies said. The man left the room but allegedly entered a different room around 5:30 a.m.
A woman in that dorm said she woke up to find the suspect groping her, and she screamed.
The suspect fled again, but the two women in the first dorm heard the scream and chased after the suspect, the sheriff's department said. He allegedly struck one of the women with a shoe before the other pepper sprayed him.
LONG ISLAND MAN WHO RAPED 6-YEAR-OLD GIRL SENTENCED TO 12 YEARS IN PRISON
The women followed him to a nearby apartment complex and took a photo of him before losing sight of him, the station reported.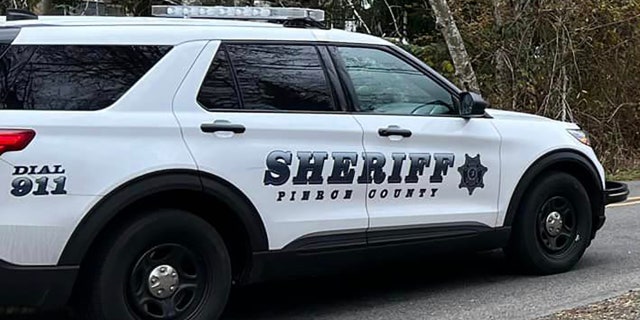 Investigators received a tip just before 6 p.m. leading them to Robinson's location and took him into custody, KIRO-TV reported.
CLICK TO GET THE FOX NEWS APP
Authorities asked anyone with information about the incident to contact the sheriff's office.
Read the full article here