Inflation and the war in Ukraine are top issues Americans told Fox News they would like to hear President Biden address during the State of the Union on Tuesday night.
"I would like you to explain to the American people why eggs are $6 a dozen," said one man in Nashville. "It isn't because of the bird flu, it's because of other issues that your administration has not addressed."
VIDEO: WHAT AMERICANS WANT TO HEAR FROM PRESIDENT BIDEN
WATCH MORE FOX NEWS DIGITAL ORIGINALS HERE
Biden will deliver the State of the Union with an approval rating of 45%, according to a Fox News poll published Wednesday. The commander-in-chief started his third year in office with fewer than half approving of how he's handling inflation, border security, the economy and Russia's invasion of Ukraine.
"I would like to hear him talk a lot about Ukraine, since I think it is so important to us," said one man in Washington, D.C. 
AMERICANS GRADE KAMALA HARRIS' PERFORMANCE AS BORDER CZAR
"I would also like to hear his thoughts about how he can work, at all, with the Republican House," the Washingtonian continued. "'Cause, I think they are a really incredibly challenging group that seems to be anti-everything he is, for not the best of reasons."
Eighty-one percent of Americans see the U.S. as a "dysfunctional family that's breaking apart," up 10% from two years ago, according to the Fox News poll. Meanwhile, ahead of the State of the Union, White House press secretary Karine Jean-Pierre said "many, many weeks" have gone into preparing Biden's remarks.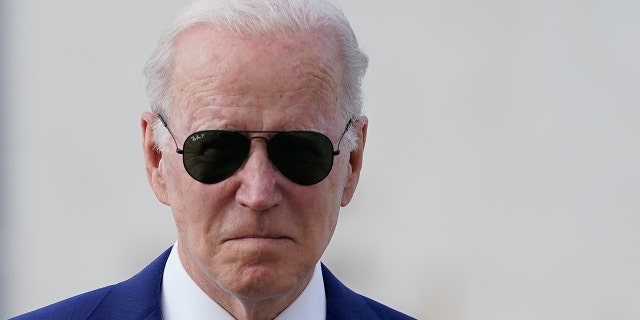 "This is something that the president truly sees as a moment to speak to the American people," Jean-Pierre said.
Mike, of Florida, said he probably won't tune in.
"Nobody in politics pays my bills," Mike said. "I get up and work every day, and no politician is going to help me out with that. I really don't have a whole lot of faith in any of them."
Biden will deliver the State of the Union at 9 p.m. Tuesday evening.
To hear more about what Americans are saying about the State of the Union, click here.
Hannah Ray Lambert reported from Bellingham, Washington; Matt Leach from Tampa; Megan Myers from Washington, D.C.; Gabrielle Reyes from Austin; and Teny Sahakian from Nashville.
Isabelle McDonnell contributed to this report.
Read the full article here