A Seattle man charged with murder related to a mass shooting in 2020 was released to home detention at his grandmother's house ahead of his trial.
William Tolliver, 27, was charged with first-degree murder and six counts of first-degree assault, as well as unlawful possession of a firearm, in relation to the January 2020 shooting. The shooting unfolded outside a McDonald's and left one woman dead and six others injured, including a child and a woman with intellectual and physical disabilities.
A King County Superior Court judge granted Tolliver a pretrial release last Thursday, with Tolliver officially released on Wednesday. His trial begins March 13, and he will be required to wear an ankle monitor while living at his grandmother's home.
Two other men, Marquise Tolbert and Jamal Jackson, were also charged in connection to the 2020 shooting. 
SEATTLE MAN FOUND NOT GUILTY OF MURDER IN SHOOTING CASE
Tolbert was found not guilty of first-degree murder and six counts of first-degree assault in September after his attorneys argued that he was acting in self-defense and that Jackson was the primary aggressor, according to the Seattle Times. Jackson was found guilty of first-degree unlawful possession of a firearm and was sentenced to 16 months in prison in 2021.
Prosecutors say Tolbert and Tolliver were in a rival gang to Jackson's.
The King County Prosecuting Attorney's Office argued against Tolliver's home detention, citing that he had run from police before and that he was under Department of Corrections supervision at the time of the shooting, KOMO News reported.
SEATTLE SHOOTING LEAVES 1 DEAD, AT LEAST 7 WOUNDED, 'MULTIPLE' SUSPECTS ON THE LOOSE
"When you have somebody who has a history of not following court orders, has a half dozen domestic violence offenses, no matter who the defendant is, that's a concern," Casey McNerthney with the King County Prosecuting Attorney's Office said in a statement about Tolliver's release, according to the outlet.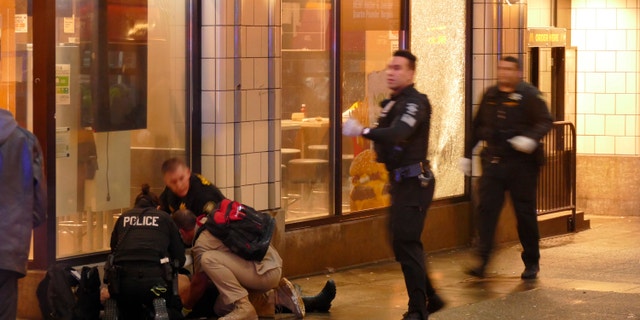 Tolliver had previously been arrested 44 times, convicted of one felony, 18 gross misdemeanors and one misdemeanor, KING 5 reported in 2020. Following the shooting, Tolliver and Tolbert fled to Las Vegas where they were arrested just days later.
SEATTLE ROCKED BY DEADLIEST MONTH IN RECENT HISTORY IN WAKE OF DEFUND POLICE MOVEMENT
"If you are charged with murder in the first degree, and six counts of assault in the first degree, and have shot victims at random, you absolutely should be held reasonably in jail, and that's what we argued for," McNerthney added in arguing against Tolliver's release.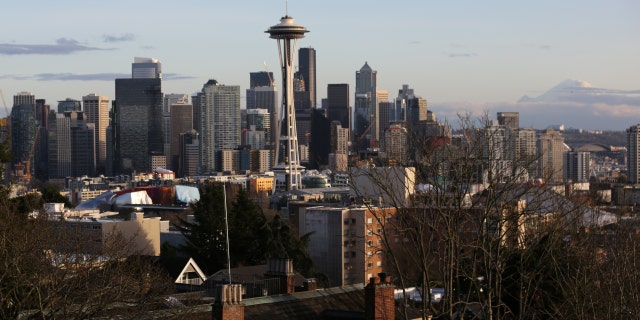 Tolliver's attorneys argued that he had been in the local jail for more than three years while awaiting trial.
CLICK HERE FOR THE FOX NEWS APP
"Those three years have been exceptionally harsh due to COVID-related changes and the deteriorating condition of the facility itself," court documents stated, according to KOMO News.
Read the full article here