Philadelphia's residents rushed to their local grocery stores to stock up on bottled water after a Sunday advisory that residents drink bottled water as a result of a chemical spill. 
Videos circulating on social media show bare-bone shelves as people loaded up their grocery carts with boxes of bottled water. Several others are seen filling their carts with single water bottles as well. 
"Water apocalypse 2023… look at all this," one man said as he filmed inside a Philadelphia grocery store. "You know, there's water in Coca-Cola as well."
Another video posted to Twitter shows a never-ending check-out line with residents pushing boxes of bottled water along as they wait to pay. 
PHILADELPHIA RESIDENTS ADVISED TO DRINK BOTTLED WATER SUNDAY AFTERNOON FOLLOWING CHEMICAL SPILL, OFFICIALS SAY
"Line at Target to buy bottled water 10 minutes after the city of #Philadelphia sent out an alert regarding a spill in the Delaware River," the user wrote. 
Another Twitter user also posted a video of a check-out line at her local grocery store, with some shoppers even carrying Gatorade bottles along with single water bottles. 
The Philadelphia Water Department said Monday morning tap water was safe to drink and use until midnight following Sunday's advisory. Officials reported there was enough water at the Baxter Treatment Plant that was free of contamination. 
70-CAR TRAIN DERAILS IN NORTH DAKOTA, SPILLS HAZARDOUS MATERIALS: REPORTS
"Based on updated hydraulic modeling and the latest sampling, we are confident tap water from the Baxter plant will remain safe to drink through 11:59 p.m. Monday, March 27. We're continuing to respond to this incident," the department wrote on Twitter.
The spill happened late Friday at the Trinseo Altuglas chemical facility in Bristol Township, just upstream of the Baxter Treatment Plant that provides drinking water for 975,000 Philadelphia customers. Officials stated between 8,100 and 12,000 gallons of a water-based latex finishing solution leaked into the Delaware River.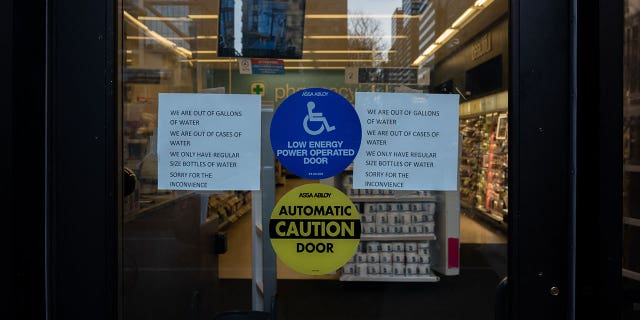 The Philadelphia Police Department, along with officials from the DEP and Philadelphia OEM performed a flyover in the area where evidence of the spill was expected to be found but reported no visual evidence of a spill. Testing at the Baxter Water Plant also reported no contaminates in the Philadelphia water system, according to officials during a Sunday morning press conference.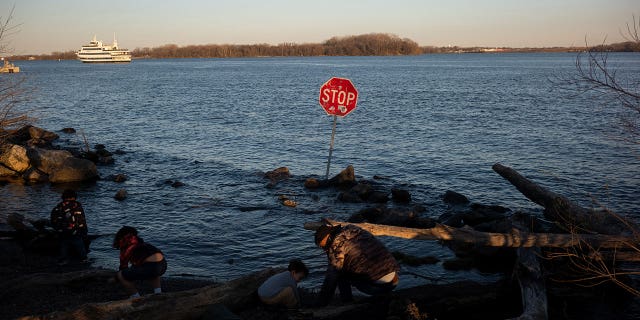 "At this time, no contaminants have been found in our tap water system. Out of an abundance of caution, residents in the impacted areas may want to switch to bottled water," the department advised. 
RADIOACTIVE WATER LEAKS FROM MINNESOTA PLANT FOR 2ND TIME, NO DANGER TO THE PUBLIC
Officials also said the product is non-toxic to humans, with no known adverse health effects being reported in the county as of Sunday. 
Fox News' Bradford Betz and the Associated Press contributed to this report. 
Read the full article here