Influential Spanish artist Pablo Picasso is facing backlash from a younger generation of art-lovers due to controversy over the artist's alleged mistreatment towards women in his personal life and interest in African artifacts.
The Picasso Museum in Paris, which houses one of the largest permanent collections of Picasso's work in the world, massively revised its rooms showcasing the artist in an effort to assuage concerns surrounding Picasso's past.
Opening this week to celebrate the 50th anniversary of the artist's death, the revolutionized exhibit features colorful and thought-provoking additions, surrounding Picasso's work with contemporary artists, floral wallpaper, unique flyposters, green astroturf, and more interesting details to draw renewed excitement around the revolutionary artist's work.
WHY IS PABLO PICASSO SO FAMOUS? A LOOK AT THE 20TH CENTURY'S MOST INFLUENTIAL PAINTER
The legendary artist has fallen victim to scrutiny due to questions surrounding his private life, specifically his alleged ill-treatment of his wives, lovers and muses, which has become a major focus for younger audiences since the #MeToo movement. Speculation about Picasso's history of collecting African artifacts have also grown with the rise of criticism regarding Western artists' use of African artifacts.
To combat a speculative, younger generations that is shying away from Picasso's work, Black female artists feature prominently in the new Picasso exhibit as a way to drive conversations on the topics of feminism, colonialism and race.
PROFESSOR DEMANDS BLACK STAFF GET SPECIAL PAID TIME OFF TO DEAL WITH 'FATIGUE,' 'TRAUMA' FROM SYSTEMIC RACISM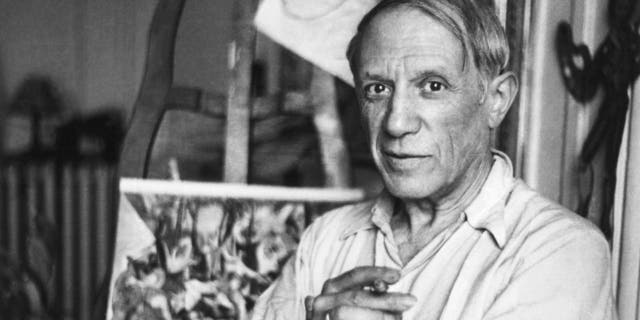 "We wanted to open up the museum, reach a wider audience and bring in all those debates: on women, post-colonial issues and politics," said the museum's president, Cécile Debray, according to the Guardian.
"Imaginary Journeys," a room showcasing Picasso's collection of African objects, is shown alongside the piece "Landscapes of My Childhood Remembered" by Nigerian artist Obi Okigbo's triptych, which explores ancestral stories, rituals and remembrance of the loss and trauma after the Biafran war. The room is meant to explore how African pieces were appropriated by avant-garde artists in te early 20th century.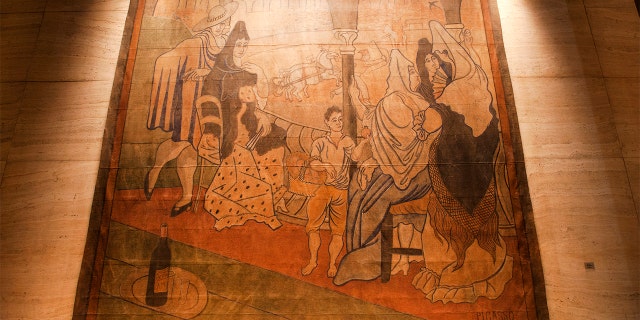 This room, along with others purposefully redone with cotemporary artists to open up debate about Picasso's past, is what the museum is hoping for in order to make Picasso "relevant" again.
"Bringing in new and contemporary artists shows that we're open to all the debates on Picasso. We put these questions on the table and discuss them without claiming to have all the answers. We wanted to make Picasso relevant," Debray said, the museum's president.
Read the full article here