Hundreds of thousands of rape kits are estimated to sit untested in police departments nationwide, according to the Joyful Heart Foundation, a group that helps sexual assault victims. This is due in part because testing resources are scarce, they say.
StarMed Healthcare, a company mostly known for mass COVID testing operations in the Charlotte, North Carolina area, is repurposing its resources to help clear this "rape kit backlog." 
"There are state agencies out there that are happy about a 120-day turnaround time. We want to make sure we are faster," said Dr. Arin Piramzadian, StarMed's Chief Medical Officer.
The repurposed StarMed lab can process two to four thousand kits per year.  
WEST VIRGINIA SENATE TO PASS MANDATE ON RAPE KIT TRAINING
A rape kit is basically a collection of evidence that can include things like clothes and DNA swabs. Testing these kits is time-consuming.
ELIZA FLETCHER MURDER SUSPECT ALLEGEDLY CONNECTED TO 2021 RAPE, POLICE DIDN'T REQUEST 'EXPEDITED' DNA REVIEW
Dr. Piramzadian says law enforcement agencies around the country lack the resources to process large numbers of rape kits, which is why private labs like his are getting involved. 
"In the whole country, there are 6 or 7 of these labs, and that's it," Piramzadian said. "The victim themselves needs closure." 
Agencies can process kits in 1 to 2 weeks.
"The private labs do play a significant role in helping us end the backlog," said Ilse Knecht, the policy and advocacy director for the Joyful Heart Foundation.
SAN FRANCISCO VICTIM'S RAPE KIT USED AS EVIDENCE AGAINST HER YEARS LATER IN UNRELATED CASE: LAWSUIT
Any DNA that is found is sent through a series of machines to identify a suspect. StarMed compares DNA samples to a national database of criminals.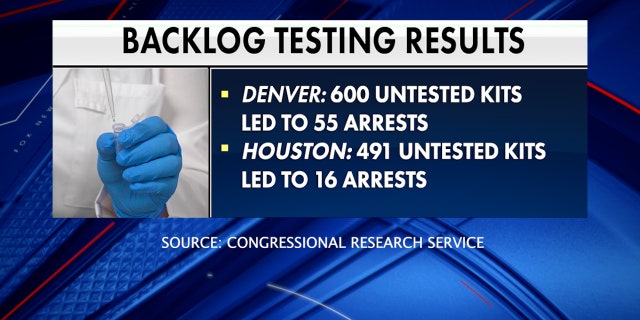 Testing backlogged kits can lead to identifying and convicting criminals. 
A U.S. Congressional report published last year says 600 untested kits in Denver led to 55 arrests. In Houston, about 500 untested kits led to 16 arrests. 
Quicker testing can also lead to quicker exonerations too.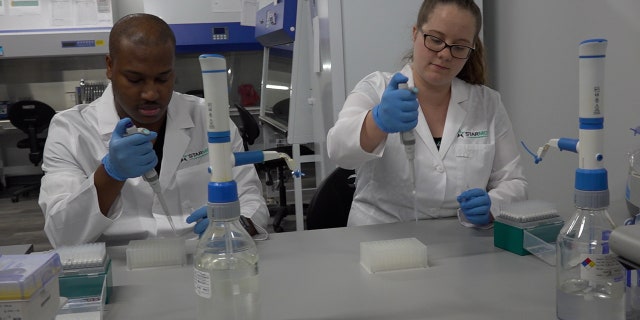 "People who are charged and are innocent, they need answers as well," Piramzadian said.  
The backlog in rape kit testing has been an issue for decades.
Read the full article here