Police are searching for a man who threw a molotov cocktail at a synagogue in the early hours of Sunday morning in Bloomfield, New Jersey. 
The suspect approached the entrance to Temple Ner Tamid around 3:19 a.m., lit the molotov cocktail, and threw it at the door, according to police. The glass bottle broke but did not cause any damage. 
Police were called to the synagogue around 9:30 a.m. for a report of property damage and reviewed the suspect's actions on surveillance video. 
MUSK REVEALS HE WANTED TO 'PERSONALLY PUNCH' KANYE AFTER POSTING SWASTIKA PHOTO TO TWITTER
The man appears to be wearing a ski mask and black hoodie with a white design or lettering on the front, according to photos released by police. He is believed to be a White male.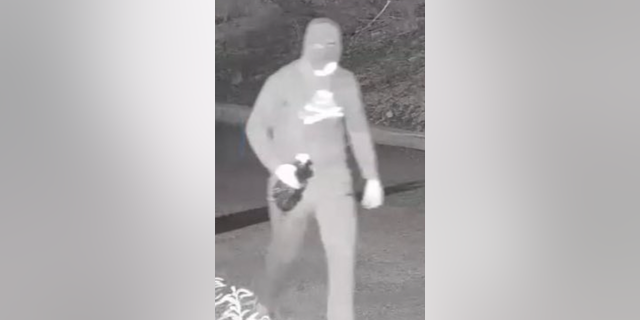 Antisemitic incidents hit 2,717 across the United States in 2021, according to the Anti-Defamation League, a 34% increase over 2020 and the highest number since the organization starting tracking incidents in 1979. 


Read the full article here