Spring training has given players, coaches and fans a look at new rules that will be implemented in MLB for the 2023 season, and they've certainly been met with mixed reactions. 
But The Athletic learned that MLB's competition committee discussed Monday tweaks that could be made to them prior to Opening Day. 
First, it should be noted that "large wholesale" changes won't be coming, said MLB spokesperson Glen Caplin. 
"If it's a small tweak that needs to be made, that can be done. I don't think you're going to see a large wholesale change of any kind," Caplin said, via The Athletic. 
The MLB Players Association reportedly brought some suggestion to MLB regarding the rules, that include a pitch clock that pitchers and batters must abide by. It will ultimately come down to the commissioner's office putting those tweaks into effect.
MLB LEGEND 'NOT A BIG FAN' OF LEAGUE'S RULE CHANGES: 'PLAY THE GAME THE WAY IT IS' 
When the new rules were voted on by the new competition committee last year, they initially faced backlash from the player representatives. They weren't for the pitch clock or banning defensive shifts. 
However, spring training games have shown players getting used to the new rules. The pitch clock is effective, as The Athletic points to it shaving an average 25 minutes off games compared to the 2022 season.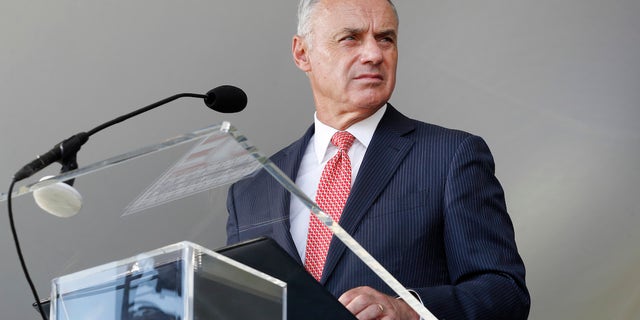 There have been moments, though, where players have expressed their concerns to the union about the new rules impacting play. 
The Athletic broke them down as the 15-second pitch clock being "too constricting" with no runners on base, hitters don't have enough time with the pitch clock and should get more than the eight seconds needs to be "alert to the pitcher," players involved in defensive plays to end innings should get more time to get to the plate if they're next up that inning and hitters should be allowed more than one timeout per plate appearance.
PADRES' MANNY MACHADO BECOMES FIRST VICTIM OF MLB'S NEW PITCH CLOCK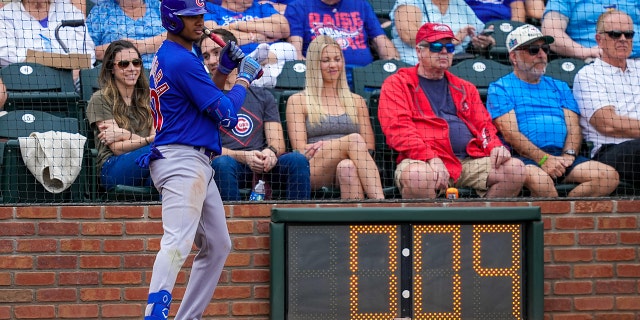 It's unclear what tweaks will be made, but they have been brought to the league. 
Opening Day is set for March 30, meaning MLB has a little more than one week to make changes if need be. 
Read the full article here