The Wall Street Journal editorial board slammed Manhattan District Attorney Alvin Bragg for his reported decision to indict former President Donald Trump this week.
Trump, who asserted in a Truth Social post over the weekend that he will be arrested Tuesday, would be the first former president in the history of the United States to be arrested.
"Alvin Bragg may actually do it. The Manhattan district attorney is by all media accounts preparing to indict Donald Trump for failing to account properly for hush money paid to his alleged mistress, unleashing who knows what political furies," the editors wrote Monday.
They derided such an action as politically motivated and divisive for the country.
DESANTIS SLAMS 'SOROS-FUNDED' MANHATTAN DA FOR 'WEAPONIZING THE OFFICE' AS TRUMP RUMORS SWIRL
"It's impossible to overstate Mr. Bragg's bad judgment here," the board wrote. 
"Perhaps the local Democratic DA has discovered some new proof of criminal behavior. But based on the public evidence so far, he would be resurrecting a seven-year-old case that even federal prosecutors refused to bring to court," they noted.
The Manhattan district attorney's office is in contact with the NYPD and Secret Service to coordinate the logistics surrounding Trump's potential arrest. The arraignment may be conducted virtually due to safety concerns.
HOUSE JUDICIARY COMMITTEE DEMANDS MANHATTAN DA ALVIN BRAGG TESTIFY ABOUT POSSIBLE TRUMP INDICTMENT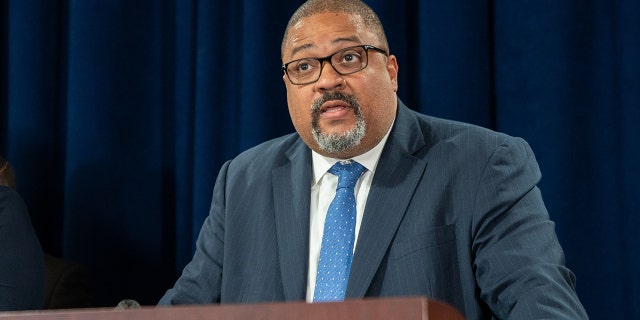 In the editorial, the WSJ board noted that a possible Trump defense to the alleged hush money payment to Stormy Daniels is that he was trying to prevent the matter from being revealed to his wife, Melania, rather than the public in the context of the 2016 election. Mr. Trump denies he had an affair with Daniels at all, irrespective of the payment. 
"So Mr. Bragg may indict a former President for the first time in American history based on the weakest of charges. He would subject the country to a trial that would be a media circus for the ages," the editors wrote.
The editors pointed out that Bragg would appear to be bumping up a charge of falsifying business records, "typically a misdemeanor in New York state," to a felony after "Mr. Bragg came into office vowing not to charge numerous non-violent crimes against public order."
According to data from the DA's website, Bragg downgraded 52% of all felony cases to misdemeanors in 2022.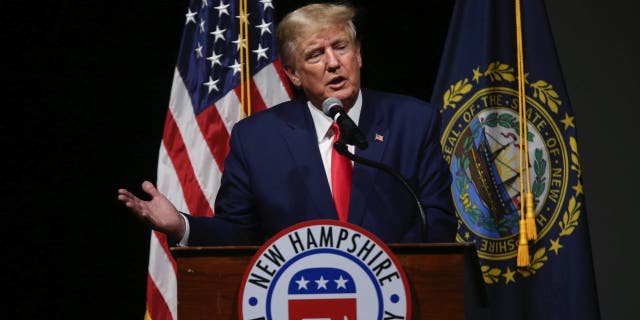 "The prosecution of a former President who is again a candidate for the White House is inherently fraught with political ramifications. A wise prosecutor must consider the potential harm to confidence in the rule of law in bringing a prosecution that at least half the country will deem political," the editors wrote.
The editors argued that the indictment may actually help Trump's 2024 campaign for president. 
Read the full article here