Several cannabis dispensaries in Los Angeles sell illegal "magic mushrooms" as the California state legislature debates whether to decriminalize the psychedelic drug, according to a report.
While cannabis is sold legally at dispensaries across the state of California, psilocybin mushrooms remain illegal, yet are sold in some Los Angeles stores, according to the Los Angeles Times. The report details two dispensaries in the city that display "magic mushrooms" products for sale, which one employee said "sell quickly."
WASHINGTON STATE SCRAMBLES TO PASS DRUG POSSESSION LAW BEFORE DECRIMINALIZATION DEADLINE
A bill introduced in the California Senate would decriminalize psilocybin mushrooms and other psychedelic substances.
The persistence of illegal sales of "magic mushrooms" from cannabis dispensaries has been met with pushback from police. The Los Angeles County Sheriff's Department served "about 50 search warrants" at dispensaries selling psilocybin mushrooms products in the past six months, according to the report.
CASES OF MARIJUANA LACED WITH FENTANYL INCREASING, SAYS WASHINGTON DOCTOR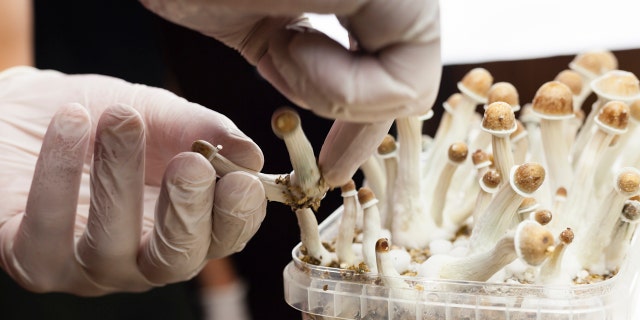 Lt. Jay Moss of the department's narcotics bureau told the Los Angeles Times that dispensaries often leave the illegal mushrooms undisplaced or strategically locate them. Once they get busted, he said, the operation simply moves.
"We investigate and serve search warrants at these illegal dispensaries in attempts to shut them down," he said. "The analogy is kind of like whack-a-mole: you shut them down and they reopen in another location."
STUDY LINKS CANNABIS ABUSE TO SCHIZOPHRENIA IN YOUNG MEN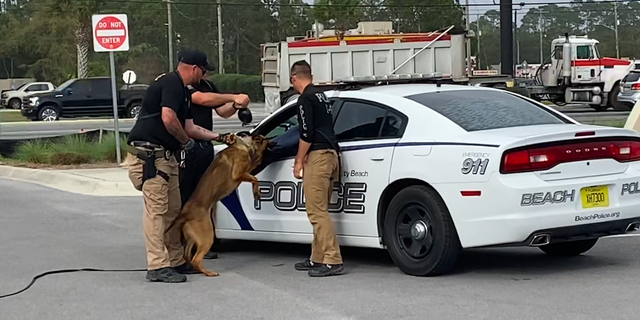 Three cities in California decriminalized psilocybin mushrooms in recent years: Oakland, Santa Cruz, and San Francisco. Oregon and Colorado are the only states to decriminalize the drug.
Advocates for psilocybin mushrooms legalization claim the drugs can help treat mental illness. 
Read the full article here