New mom Kelly Osbourne gave the first peek of her baby boy Friday, showing the top of his head in a photo with her brother, "Uncle Jack."
In the selfie posted to her Instagram, Kelly flashes a surprised look as Jack points down to his nephew Sidney's little head. 
"An uncle is a blessing," the reality star quoted in the caption. "It means so many things. Words could never tell the joy an uncle brings. An uncle is a bond of faith that even time can't sever, a gift to last all of our lives. An uncle is forever. — Irene Banks."
Kelly's mother, Sharon Osbourne, first revealed the 38-year-old and her musician boyfriend Sid Wilson had welcomed Sidney at the beginning of the year, saying on "The Talk UK" that Kelly was doing "so great. She won't let a picture go out of him. No, and I'm so proud of her."
OZZY OSBOURNE INSISTS HE'S 'F—-G NOT DYING' AFTER CANCELING HIS TOUR BUT ADMITS HE'S IN 'CONSTANT PAIN'
Kelly had announced she was pregnant with her first child in May. 
"I know that I have been very quiet these past few months so I thought I would share with you all as to why," she wrote on Instagram alongside a photo of her ultrasound. "I am over the moon to announce that I am going to be a Mumma. To say that I am happy does not quite cut it. I am ecstatic!"
Last month, Kelly wrote she had a "new found respect for working mothers" after taking her first job since giving birth. 
"Having to leave him this morning was one of the hardest things I have ever done," she wrote. "This day can't go by quick enough for me. I can't (wait) to have him back in my arms."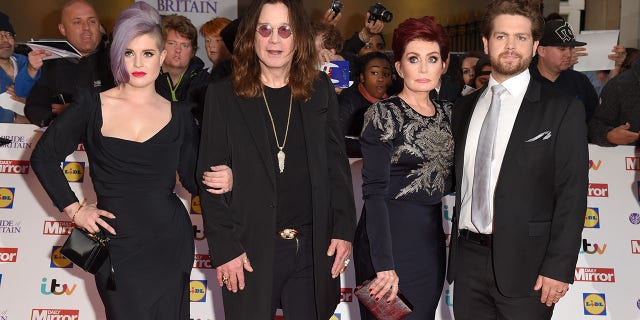 Jack is a father of three daughters: Pearl, 10, Andy, 6, and Minnie, 4, with ex-wife Lisa Stelly and shares daughter Maple with fiancée Aree Gearhart. Maple was born in July. 
Read the full article here