Former Liberty University President Jerry Falwell Jr. is suing the Lynchburg, Virginia, college over $8.5 million in retirement benefits that he says the school owes him.
Falwell Jr. left Liberty in August 2020 after Giancarlo Granda, a young Miami pool boy who later became the Falwell family's business partner, said he had a years-long sexual relationship with Falwell Jr.'s wife, Becki Falwell, and that the former school president would participate as a voyeur, scandalizing the private evangelical Christian college community that Falwell once served.
"Liberty wrongfully has denied and withheld the benefits to which Mr. Falwell is entitled, despite Mr. Falwell meeting every requirement set forth in the [Supplemental Executive Retirement Plan] for payment of the benefits due on September 1, 2022," the lawsuit filed on March 8 states.
The complaint also details the various ways Falwell helped the school, founded by his father, Rev. Jerry L. Falwell Sr., build its name and increase its profits.
MIAMI POOL BOY BEHIND EX-LIBERTY UNIVERSITY LEADER JERRY FALWELL JR. SCANDAL SPEAKS OUT IN NEW MOVIE
Falwell Jr. alleges that his retirement account totaled more than $8.5 million, including an additional 6% annual investment return — a plan that he and the school negotiated in 2019.
EXCLUSIVE: GIANCARLO GRANDA CLAIMS FALWELL JR HAS BEEN 'RELENTLESSLY HARASSING' HIM SINCE SEX SCANDAL BROKE 
The Falwells' scandal, and subsequent downfall, rocked the Christian community. Falwell Jr. resigned without cause from his position as president of Liberty in August 2020 and filed a defamation lawsuit against the school, which he dropped soon after.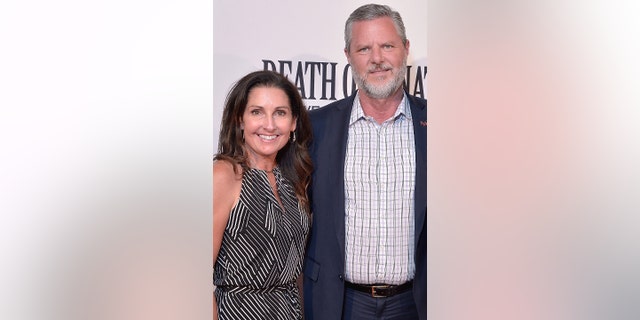 Liberty University also sued Falwell Jr. in 2021, alleging that its former president negotiated his contract without disclosing the sex scandal with Granda that ultimately tainted Liberty University's image. The complaint alleges that Falwell Jr. deceived the board into negotiating a new contract with a higher severance payout if he should resign for a "good reason" or if his contract was terminated without cause. 
JERRY FALWELL JR'S BROTHER NAMED LIBERTY UNIVERSITY CHIEF PASTOR
The Liberty University lawsuit also states that Falwell Jr. "improperly and errantly" told members of the media he was owed $10.5 million after his departure.
The Falwells have not denied Becki's affair with Granda, but Falwell Jr. maintains that he did not participate in their relations. The Falwells have also alleged that Granda, who was a 20-year-old college student when he met the couple, was trying to extort them.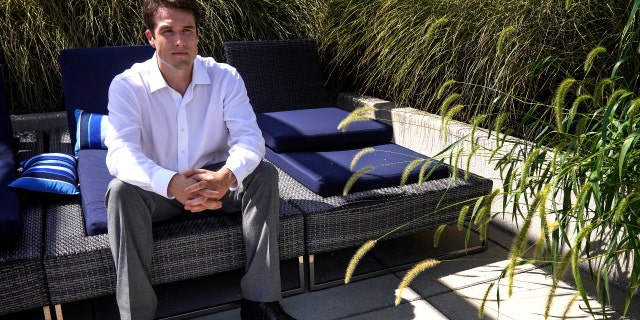 "They have a public image, but behind the scenes, they're freaks," Granda, who worked as a pool attendant for the Fontainebleau Hotel on Miami Beach in 2012, says in a Hulu documentary about the scandal called "God Forbid: The Sex Scandal That Brought Down a Dynasty."
Granda was "afraid for a long time and was constantly reminded by the Falwells of how they would come after" him if he spoke up about what happened, Granda said at the time. He added that they lived a lavish lifestyle of "heavy drinking and going to nightclubs, which is strictly prohibited by the honor code that they expect everyone else to follow" at Liberty.
Read the full article here