Dave Coulier is remembering the special bond he shared with the late Bob Saget.
Coulier appeared on a panel at 90s Con with his fellow "Full House" castmates, Candace Cameron Bure, Andrea Barber and Jodie Sweetin, during which they were all asked if they would ever work together on another project "Full House"-related or otherwise.
"I would love to do 'Fullest House,' where maybe it's like all of us as adults, and we're kind of like the 'Friends' cast where we sit around and talk, and we share moments, and we keep Bob's legacy alive," Coulier explained, prompting Barber to say, "We're doing that right now."
He went on to say he loves working with the "Full House" cast, speaking specifically about Sweetin, Barber and Bure. Coulier explained, "You either have that chemistry or you don't," and when they're all on set together all they do is laugh and have fun together, saying, "The days fly by, and you don't want them to end because we have so much love for each other."
'FULL HOUSE' STAR DAVE COULIER SAYS SOBRIETY HELPED HIM GRIEVE THE DEATHS OF BOB SAGET, DAD AND BROTHER
The "Live + Local" star also opened up about meeting Saget for the first time years before getting cast on the show. When asked about Saget, Coulier said "I have so many memories," starting from when they first met at a comedy show when he was 18.
"I was a beginning standup comic, and Bob came into Detroit on a comedy tour with [two other comics], and they were brilliant," Coulier recalled. "I'd only been doing standup in clubs for like a couple of weeks, and Bob of course went up third after those two guys, and he was so funny and so polished and so incredible."
"And I've got braces on my teeth, and I'm like, 'Hi, Mr. Saget. How are you? You were really fun, sir.' And he was like, 'Call me Bob,'" Coulier continued. "So then he wrote down his address on a napkin, and I kept it, and said, 'Just give me a call when you get out to Los Angeles.' And I thought, 'Wow, how cool is that?'"
The "Fuller House" star wasn't afraid to take Saget up on his offer, explaining he was having trouble finding an apartment when he moved to Los Angeles a few years later, and called the number on the napkin for help. This led to him sleeping on Saget's couch for a few weeks while Saget was on the road.
"He didn't know me! He just let me stay in his apartment, and then art imitated life," Coulier said. "When we do "Full House," I move into Danny's house and sleep in the doggone alcove. And Bob would go, 'This is really weird.'"
The two starred on the hit ABC sitcom "Full House" together for eight seasons, from 1987 to 1995, playing best friends Joey Gladstone and Danny Tanner. 
While the show grew in popularity as it aired, its first season wasn't well-received by critics, something Coulier told Fox News Digital they had to admit they were wrong about once before the show found its footing in the later seasons.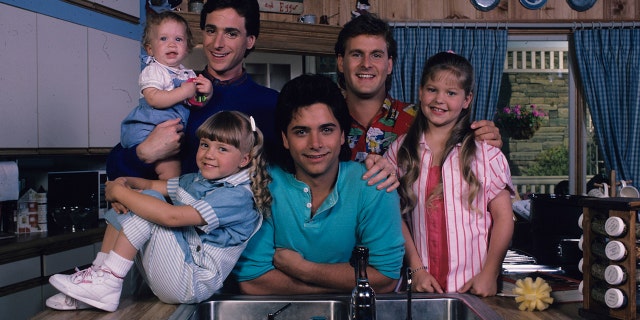 "When you start a show, you are just kind of doing the best show possible, and you are trying to please people," Coulier told Fox News Digital in June 2022. "You are trying to make them laugh and tell a story. Where we got panned by critics our first season, The Washington Post's Tom Shales hated us. He said it was a 'Three Men and a Baby' rip-off. And then those people later on took it back." 
Coulier also shared his and Saget's many three-way phone calls together with Garry Shandling while they were on the road, saying the three of them "were like three fifth graders."
"The references in the jokes and the humor was so sophomoric that I am embarrassed to actually say what the content was," Coulier explained at the time. "But the three of us used to make each other laugh really hard, and it was just because we would try and outgrow each other or say something that was so politically incorrect."
Saget passed away in January 2022 in his hotel room in Florida while on a stand-up comedy tour. His cause of death was listed as trauma to his head, most likely due to a fall.
At the time of his death, Coulier posted a photo of the two of them on Instagram, writing, "I'll never let go, brother. Love you." He also posted a tribute to Saget along with the rest of the "Full House" cast.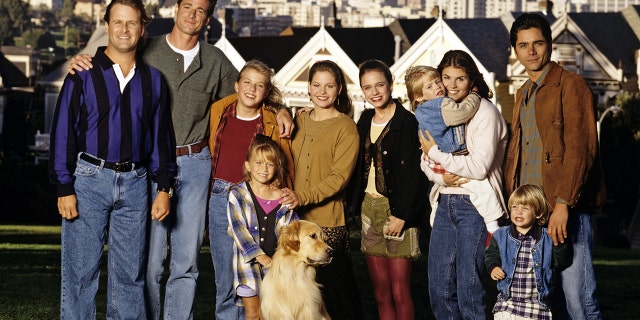 "Thirty-five years ago, we came together as a TV family, but we became a real family. And now we grieve as a family. Bob made us laugh until we cried. Now our tears flow in sadness, but also with gratitude for all the beautiful memories of our sweet, kind, hilarious, cherished Bob," the post read." He was a brother to us guys, a father to us girls and a friend to all of us. Bob, we love you dearly. We ask in Bob's honor, hug the people you love. No one gave better hugs than Bob."
Read the full article here