Florida authorities are investigating after a woman's body was dumped behind a dumpster in Apopka earlier this month.
The body was found in Wekiva Riverwalk Shopping Plaza on May 7. Apopka Police Department officials received a 911 call about the incident and arrived at the scene at around 8:50 p.m.
Plaza shops are open as late as 9 p.m., meaning shoppers were likely around when the woman's body was dumped, according to Fox 35.
Police do not believe the woman was murdered in the plaza, but that her body was transported after she was killed.
FLORIDA AUTHORITIES REMOVE 6-FOOT ALLIGATOR FROM PUBLIX GROCERY STORE PARKING LOT 
"Upon officer's arrival they located a deceased white female behind a dumpster," the Apopka Police Department said in a Facebook post. "At this time, it appears that the deceased female was dropped off at this location and her death may have occurred at another location."
The name of the victim has not been released per her family's wishes. 
Employees and shoppers at Wekiva Riverwalk Shopping Plaza expressed shock when they learned about the body.
FLORIDA MAN ACCUSED OF RANDOMLY STABBING GAS STATION EMPLOYEE LESS THAN A MONTH AFTER BEING LET OUT OF JAIL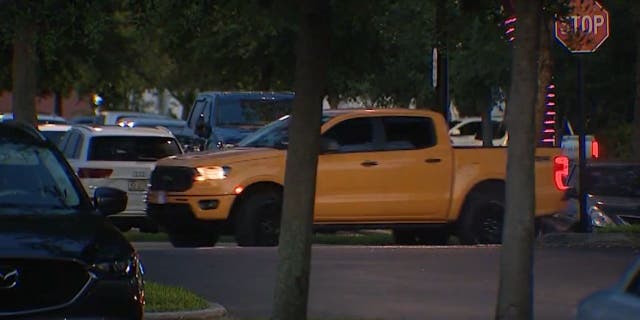 "This just does not seem like the area something like that would happen," an employee named Jean told Fox 35 Orlando. "There's a gym here, you have people shopping."
"I don't want to park back there anymore," Eddy Sanchez said. "I parked out front from that moment on."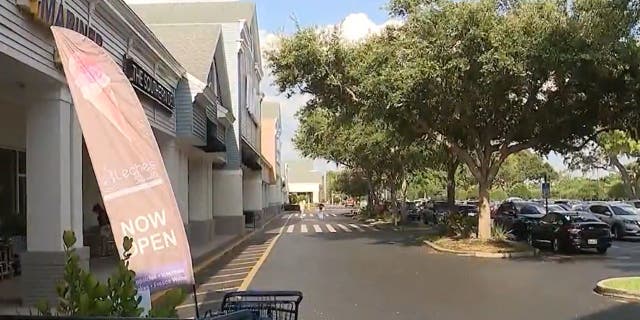 Apopka Police Department is actively investigating the incident, along with Orange County Medical Examiner's Office. Police ask anyone with information to call 800-423-TIPS (8477).
Read the full article here