An animal protection organization in Florida says a stray female dog is recovering from surgery after being found viciously abused on the side of a road.
Laura Colding, a student nutrition manager at Bryan Elementary School, told Fox 13 Tampa Bay that she saw the dog on the side of the road on the way to work and at first, thought he had simply broken off his leash but soon made a troubling discovery.
"The most awful thing," Colding said. "The dog had zip ties that had been hooked together around her neck, and then some type of electrical wire, like maybe a phone cord. And blood was just pouring from her neck. You could see that the zip ties were embedded into her neck. So of course, I couldn't leave the dog like that."
Despite the gruesome injuries, Colding said the dog was not aggressive or in distress and even wagged her tail. Colding waited with the animal for two-and-half-hours until help arrived.
LISTEN: THE FOX TRUE CRIME PODCAST WITH EMILY COMPAGNO
When Hillsborough County Animal Control arrived, the dog ate from their hands but retreated into the woods when she saw the leash. Officers were able to catch the frightened dog with an overnight trap and take her to the Hillsborough County Pet Resource Center.
Once at the pet resource center in Tampa, Florida, the wire and zip ties were removed from her neck and she was treated for the injuries.
CONNECTICUT WOMAN SAYS HER DOGS WERE SHOT, BEHEADED, SKINNED BY HUNTER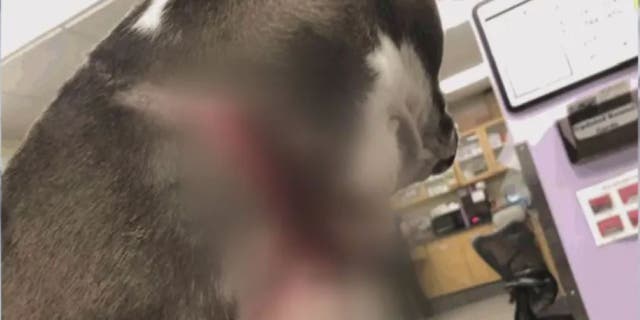 "I just cannot think of the cruelty that, probably, this dog went through before I even found or how long those zip ties were on her neck, and just not getting any loving and attention," Colding said. "And they're supposed to be man's best friend."
The dog, who is believed to be around 2-years-old, will be available for adoption in the future and anyone with information on how the animal was injured is being asked to call 813-744-5660.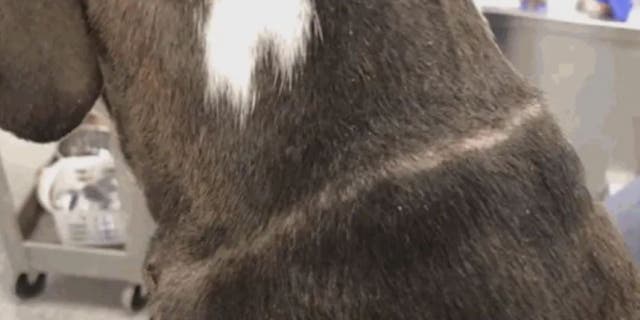 According to a note posted online, the dog has been named Harper and is doing well playing with the other dogs at the center.
Read the full article here