A Florida deputy who helped deliver a healthy baby on the shoulder of a highway late last month reunited with the baby and her parents ahead of Mother's Day.
The reunion happened Friday, nearly two weeks after Hillsborough County Master Deputy Daniel "Red" Jones delivered baby Lexela on Highway 60 in Plant City. 
The Hillsborough County Sheriff's Office shared photos of Jones holding baby Lexela alongside her parents, Luis Lopez and Lexela Nolasco.
"No, her name is NOT Red, but 'Little Red' is a cool nickname! What do y'all think?!" the sheriff's office wrote, referencing the deputy's nickname.
FOUR SISTERS PREGNANT AT THE SAME TIME, DUE WITHIN SIX MONTHS OF EACH OTHER
The roadside birth unfolded April 30 as the baby's father and mother were heading to Tampa General Hospital when Nolasco's water broke. Realizing they wouldn't make it to the hospital in time, a panicked Lopez sought help on the roadway and found Jones.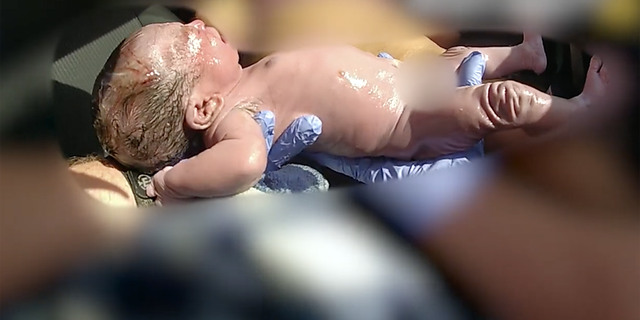 "Five minutes before we pulled up, I had my gun on a guy getting him out of his car because he was acting a fool," Jones told FOX13 Tampa. "And then, five minutes later, I'm delivering a baby in their car. So, you just don't ever know. That's the emotion of law enforcement, I guess."
FLORIDA TODDLER ZIPS AROUND LIFE IN HIS TINE WHEELCHAIR: 'HE'S GROWN SUCH A FOLLOWING'
The birth was captured on Jones' bodycam, which shows the deputy using his training to provide the pregnant mother with encouragement and emotional support. He even cracked a light-hearted joke to help keep the parents calm.
When Jones learned it was Nolasco's sixth baby, the deputy exclaimed, "Six! Woo! Y'all need a better hobby!" as he and the parents shared a laugh.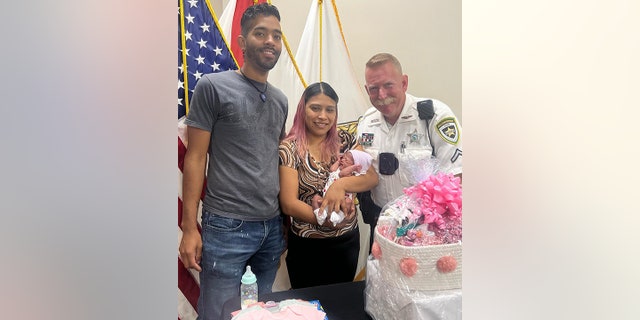 Lopez and Nolasco said they are thankful that the deputy was at the right place at the right time.
CLICK TO GET THE FOX NEWS APP
Jones, who has served with the sheriff's office since 2001, has helped three citizens deliver babies during his time on the force.
Read the full article here