May is Law Enforcement Appreciation Month and this week is Police Appreciation Week — an opportunity to reflect on the enormous service and sacrifice that members of law enforcement give our nation and our communities 365 days a year.
Fr. Jeffrey Kirby, a Catholic priest in Indian Land, South Carolina, regularly ministers to local law enforcement officers. He told Fox News Digital that Americans need to take the time to thank the men and women who stand ready to help others at a moment's notice. 
Kirby, who is host of the daily devotional "Morning Offering with Father Kirby," said via email that law enforcement members are "brave souls who put their lives on the line to protect and serve the common good of society."
CELEBRATE LAW ENFORCEMENT DURING NATIONAL POLICE WEEK FROM MAY 14 TO MAY 20
He added, "Their heroism and sense of duty merit our respect and esteem."
Police Week began in 1962, when President John F. Kennedy signed a proclamation designating May 15 as Peace Officers Memorial Day and the week in which that date falls as Police Week, according to the website Policeweek.org.
"Tens of thousands of law enforcement officers from around the world converge on Washington, D.C., to participate in a number of planned events, which honor those that have paid the ultimate sacrifice," that website also notes.
"In a healthy society, police officers are shown civic reverence and admiration," said Fr. Kirby. 
He's interacted with law enforcement by hearing the confessions of members of an undercover narcotics unit in South Carolina. 
"Our police officers are the best of us. They are society's heroes as they champion what is right and good among us."
"The position they hold is one of authority and service — and [it] warrants our deference and appreciation."
NATIONAL LAW ENFORCEMENT APPRECIATION DAY 2023: 'SUPERMAN' ACTOR STRESSES IMPORTANCE OF THANKING OTHERS
He added that as "judges who wear black robes and are addressed by the title 'Your Honor,'" so police officers "wear public uniforms" and are addressed by titles such as "Officer."
"These distinctions are given to them because they represent something greater than themselves," he said.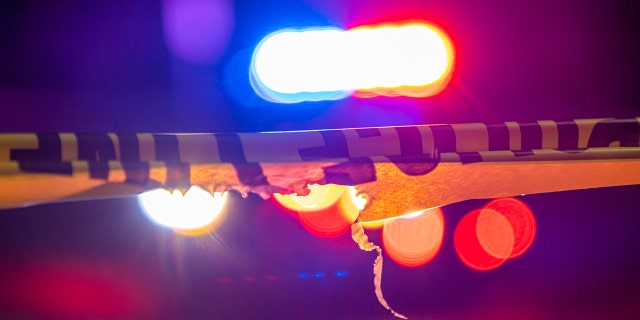 "A police officer is not simply one man or one woman," said Fr. Kirby. 
The officers "are "symbols of law and order, justice and the preservation of peace. As such, they deserve our compliance, support and kindness."
He also noted that the "vast majority" of police officers are "good and noble men and women who have answered a call to serve."
"It is an exaggeration to claim systemic racism in the [nationwide] police force."
He continued, "Despite their own weaknesses and limitations, they put themselves on the line and do their best to protect their fellow citizens and defend what is good in society."
WWII VET, 100, LIVES 'CHARMED LIFE' IN SPITE OF SURVIVING GREAT DEPRESSION, DUST BOWL STORMS AND A GLOBAL WAR
Fr. Kirby also said that "it is an exaggeration to claim systemic racism in the [nationwide] police force. While there might be a few police officers who are racist, there is no systemic racism plaguing our police force."
Kirby said that such claims are made "to discredit the moral authority of our police officers" and to "justify a growing contempt" for our men and women on the police force.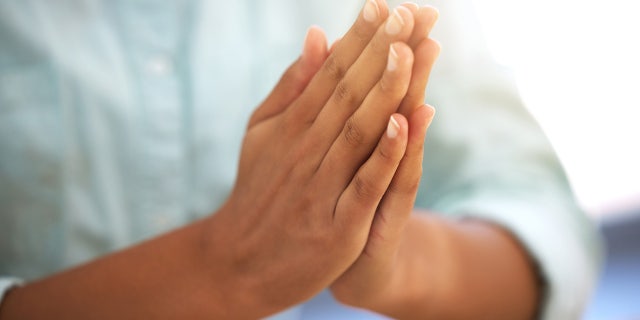 "As Christians, we honor the work of police officers as a vocation given to them by God," Fr. Kirby underscored. 
"They exercise an authority given by God and delegated to them by society."
He added, "Our police officers are the best of us. They are society's heroes as they champion what is right and good among us."
"Any assault on a police officer is an assault on the common good."
Fr. Kirby noted that "if and when" authority is abused by police officers, "the nobility of their vocation" makes them the first to accuse wrongdoing within their own ranks, calling for discipline.
"It is praiseworthy when citizens express their gratitude to police officers and show them their esteem," said Fr. Kirby.
FLORIDA 'ALLIGATOR' SPOTTED ON BEACH YIELDS SURPRISE FOR POLICE: 'CRIKEY! LOOK AT THAT SIZE'
"It is important for houses of worship to be places of respect and affirmation to our police officers," he also said.
"Schools should nurture in young people a healthy trust and admiration for police officers," he emphasized, noting, too, that "parents should teach their children to honor and give deference to police officers and those in authority."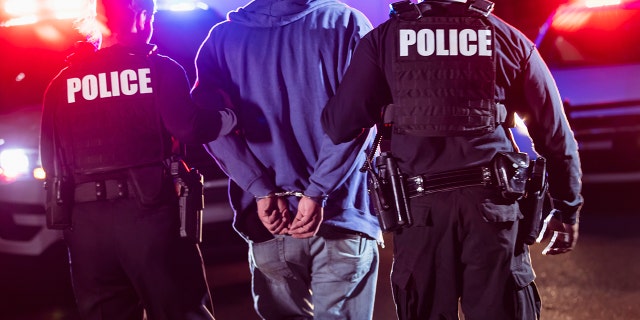 He also said, "Any assault on a police officer is an assault on the common good. Any attack on a police officer is an attack against a representative of law and order."
He continued, "It is an attack on society itself."
The South Carolina priest said that this week, "We also remember and grieve the loss of those police officers who died in line of duty."
He said, "They gave their all for our well-being. We pray for the repose of their souls and the consolation of their families."
National Police Week draws between 25,000 to 40,000 attendees, Policeweek.org notes, with attendees coming "from departments throughout the United States as well as from agencies throughout the world." 
Read the full article here