Earlier this month, legendary entertainer Dick Van Dyke was involved in a single-car accident in Malibu, California, sustaining moderate injuries.
This weekend, Van Dyke was business as usual, being his jovial-self and even cracking jokes at his own expense.
When asked how he was doing in the wake of the accident, Van Dyke said, "Pretty good. I'm sore all over!"
"The airbags did not deploy, so I just did a face plant right in the steering wheel," he said of the crash.
DICK VAN DYKE INVOLVED IN SINGLE-CAR ACCIDENT IN CALIFORNIA
Arriving at an office with his wife Arlene Silver, Van Dyke confirmed that he did sustain some injuries.
"I have two stitches here," he said showing the stitches on his lower lip. "Other than that, just made me a little dumber, I guess,"he joked.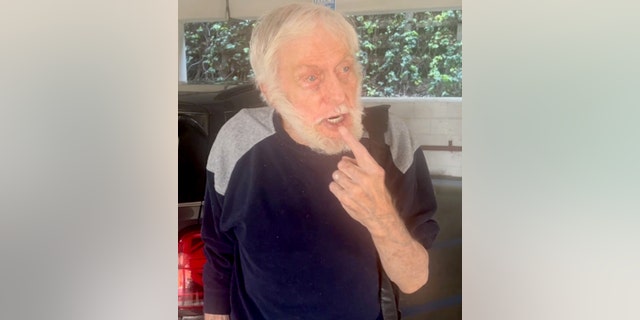 The "Mary Poppins" star reiterated he was doing okay after the accident, and went on to make a comment about his age.
"I'm 97. All my friends are dead," he told cameras. "I'm still having fun."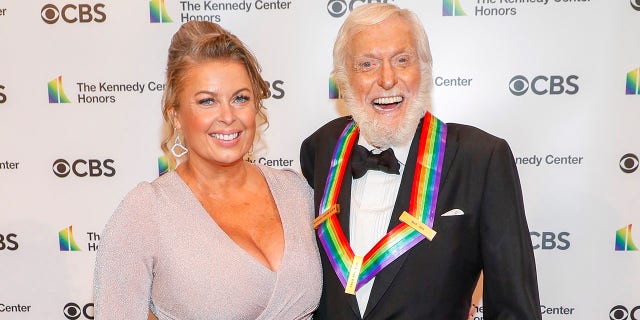 He also praised his wife of 11 years, saying she was taking good care of him. Silver is 46 years his junior. 
Van Dyke has previously attributed his youthfulness to his "genes" as well as his wife.
"Having a beautiful young wife half my age to take care of me — that works," he told Yahoo! Entertainment last month. 
The couple first met in 2006 and were friends for years. They married in 2012.
"My positive attitude, I get that from my wife," Van Dyke told the outlet.
Read the full article here