Florida Gov. Ron DeSantis signed several new bills into law Wednesday, including a ban on transgender treatments for children and legislation regarding the use of pronouns in schools. 
The Republican offered his signature at an event in Tampa after delivering a speech at a podium with the message "Let Kids Be Kids." 
"I feel very strongly as governor, but also just as a dad of a 6 or 5 and a 3-year-old that you know, we need to let our kids just be kids. And we have a very crazy age that we live in," DeSantis said. "There's a lot of nonsense that gets floated around. And what we've said in Florida is we are going to remain a refuge of sanity and a citadel of normalcy. 
"And kids should have an upbringing that that reflects that," he continued. "And I think that there's a lot of emphasis in other parts of the country and in our society as a whole to take that away from them. And we're not going to let that happen here in Florida." 
FLORIDA SENATE PASSES DESANTIS-BACKED BILL BANNING TRANSGENDER TREATMENTS FOR MINORS  
One of the bills just signed by DeSantis, SB 254, prohibits anyone under age 18 from undergoing sex-reassignment surgeries or taking prescription-based cross-sex hormones to treat gender dysphoria. The bill would also make permanent a state rule banning Medicaid from reimbursing people of all ages who undergo the procedures.  
The bill, backed by DeSantis and Florida Surgeon General Joseph Ladapo, previously passed the Florida Senate in early April before DeSantis signed it in front of children Wednesday.  
"This will permanently outlaw the mutilation of minors. It will outlaw the surgical procedures and experimental puberty blockers for minors," he said prior to signing SB 254. "It will also require any adults receiving these surgeries to be informed about the irreversible nature and about the dangers of the procedures. It will give the courts temporary jurisdiction to intervene and halt procedures for out-of-state children." 
"This is going to create a way to recover damages for injury or death resulting from mutilating surgeries or these experimental puberty blockers that are given to a minor," DeSantis also said. 
FLORIDA REPUBLICANS PASS BILLS PROTECTING SPEECH ON PRONOUNS, ELIMINATING DIVERSITY PROGRAMS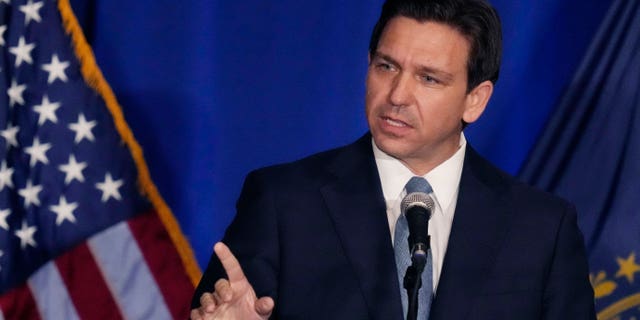 The governor said another bill he signed, HB 1069, "makes sure that Florida students and teachers will never be forced to declare pronouns in school or be forced to use pronouns not based on biological sex." 
"We never did this through all of human history until, like, what, two weeks ago?" DeSantis told a crowd in Tampa. "Now, this is something — they're having third graders declare pronouns? We're not doing the pronoun Olympics in Florida. It's not happening here." 
A third bill signed by DeSantis, SB 1438, is aimed at preventing children from attending drag shows, although it does not specifically name that kind of entertainment in its language, according to Fox35 Orlando. 
"You know, there's these adult performances…. these drag shows, sexually explicit and what they're doing. And look, adult entertainment, you know, people can do what they want with some of that," DeSantis said. "But to have minors there, I mean, you'll have situations where you'll have like an 8-year-old girl there where you have these, like really explicit shows and that is just inappropriate.  
"And I think in Florida, what we've said, and we've taken some action administratively already against some of the offending establishments, but the reality is we needed the legislature to come in and really, really clarify that if you are an establishment that's having adult performances, you have an obligation to make sure that these young kids are not permitted in the premises," he added. "And we're going to hold you accountable if you're not meeting that obligation."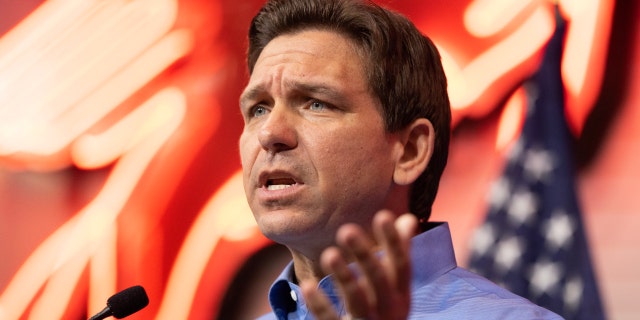 The final two bills signed by DeSantis on Wednesday include HB 1521, which in its language says "provides requirements for exclusive use of restrooms & changing facilities by gender" and "prohibits willfully entering restroom or changing facility designated for opposite sex & refusing to depart when asked to do so." 
The other bill, HB 225, will "allow private school, virtual school and homeschool students to participate in sports and extracurricular activities at public or private schools regardless of their zip code," DeSantis said. 
Fox News' Chris Pandolfo contributed to this report. 
Read the full article here