As final exams wrap up and the school year winds down, the University of Maryland (UMD) is urging students to ease up on their offerings to the school's mascot amid a large pileup of garbage and allegedly stolen items.
Dean of Students Andrea J. Goodwin emailed students Monday advising against dumping "bulk trash, alcohol, road signs, residence hall property, and other dangerous items" in front of Testudo, a statue in front of the College Park school's library, according to Inside Higher Ed.
For decades, UMD students have placed items in front of Testudo during finals week in a display of "goodwill and camaraderie in the face of academic stress," according to the email, but the university will be increasing police presence around the statue and potentially taking action against students as the number of objects has become precarious.
"Many items placed have involved vandalism and theft of property," Goodwin wrote. "These actions have damaged university and private property, blocked sidewalks, and could cause harm. These actions have placed an additional burden on our hard-working and dedicated Facilities Management and Residential Facilities staff, who are tasked with the removal and repair duties."
UNIVERSITY OF MARYLAND INTRODUCES ANTI-BLACK RACISM MINOR TO 'ADDRESS ONE OF SOCIETY'S GRAND CHALLENGES'
Campus police and the Office of Student Conduct are trying to identify those who have engaged in "inappropriate behavior" regarding Testudo, Goodwin warned.
"Individuals found responsible for damaging property or creating a hazard will be held accountable and sanctioned accordingly," she said. The school further urged students to seek out school counseling services to deal with exam-related stress.
UMD students who spoke to local newsradio station WTOP noted that the mound of objects around Testudo has gotten out of hand.
UNIVERSITY OF MARYLAND EMPLOYEE CHARGED WITH POSSESSION, DISTRIBUTION OF CHILD PORNOGRAPHY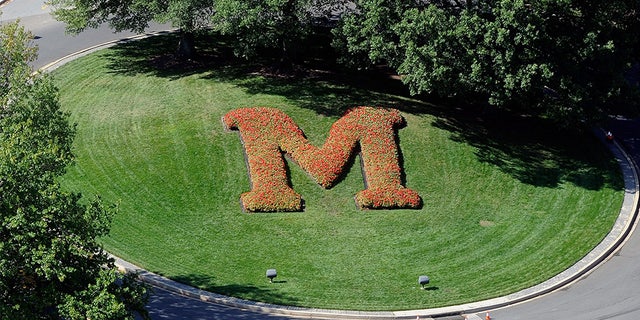 "I've seen a car," senior Taylor Hilderbrand told the outlet. "Like a four-door, just little car, yeah. I saw a washing machine and couch, as well."
Hilderbrand said she has given offerings to Testudo, but always "in good fun."
"I've never left anything crazy like a couch or a car, but I think it's in good fun," she said. "But when it does get piled up, it gets to be a lot."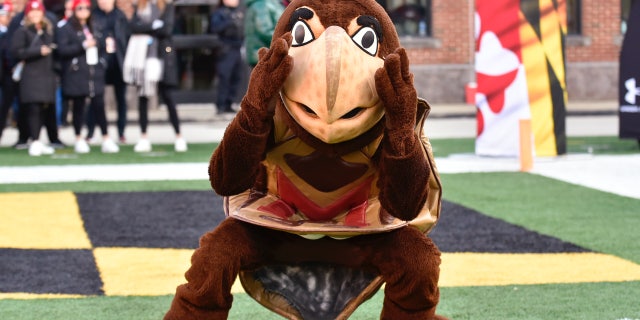 Mireia Gonzales-Ycern, another student, was sympathetic to the school's response to the Testudo trash, telling the local outlet: "Those who have to clean it up, it can be a hassle and I wouldn't want to go through that myself."
The Testudo statue made headlines in December 2013 when some items left on the terrapin statue caught fire after a student perched a croissant stuffed with two lit candles on it.
Read the full article here