Two people were killed, and five others were shot and injured in Yuma, Arizona, located just 10 miles from the U.S.-Mexico border, Saturday night. 
The Yuma Police Department announced the double homicide on Facebook Sunday morning, stressing that no suspects were in custody amid what remains an active investigation. 
At approximately 10:54 p.m. Saturday, the department said it responded to a report of shots fired in the 3800 block of S. Edward Drive, Yuma police Sgt. Lori Franklin wrote. 
Upon arrival, officers located several subjects with gunshot wounds. A 19-year-old male was transported prior to police arrival and was pronounced deceased at Yuma Regional Medical Center a short time later, the department said. A second victim, a 20-year-old male, was transported by Yuma Fire Department to Yuma Regional Medical Center, where he was later pronounced deceased. A third victim, a 16-year-old male, was transported to Yuma Regional Medical Center and later flown to Phoenix with life-threatening injuries. 
BORDER PATROL SECTORS MAY START RELEASING VETTED PAROLEES WHEN TITLE 42 EXPIRES AMID NEW SURGE OF MIGRANTS 
The other gunshot victims, males ages 15, 19, 18, and 16, had non-life threatening injuries, police said. There were a total of 7 victims treated at Yuma Regional Medical Center. 
Police said there were several off-duty law enforcement officers in the area that assisted with this incident.
Anyone with any information about the case is encouraged to call the Yuma Police Department at (928) 373-4700 or 78-Crime at (928) 782-7463 to remain anonymous. "Remember, if your information leads to an arrest, you may receive up to a $1,000 cash reward," Franklin wrote. 
ABC News first reported that police responded to a call just before 11 p.m. local time about an "aggravated assault" on South J Edward Drive. Yuma police Lt. Craig Johnson told the outlet that seven people were transported to the hospital, and though officers didn't have a suspect in custody, there was no credible ongoing threat to the community. 
Fox News Digital has reached out to the Yuma Police Department by phone and email early Sunday seeking details on the shooting but did not hear back before publication. 
The shooting unfolded at a time when the border city of just about 97,000 residents is dealing with a large influx of migrants surging across the border. 
Yuma Mayor Douglas Nicholls appeared on Fox News on Friday to sound the alarm that Border Patrol had begun releasing migrants onto the streets a day after Title 42 expired.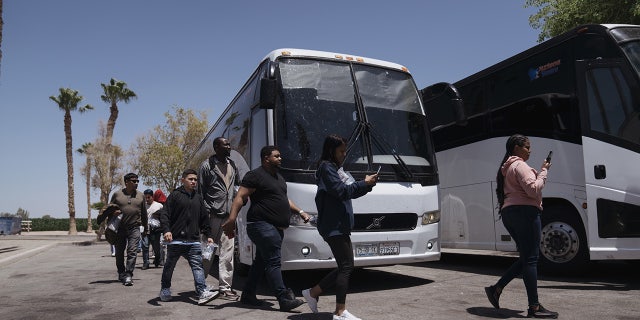 "Border Patrol in the Yuma sector has been near record number of interdictions. Yesterday was 1,550 people that they interdicted. They're over capacity by a significant amount, and they are starting released onto the streets. So not releases to NGOs that can help them. Our NGOs are overwhelmed also. So they're just releasing them onto the sidewalk essentially," Nicholls told Fox News host Neil Cavuto. "We had 100 plus or minus this morning, and then this afternoon we're looking at about another 150 in the area." 
HUMAN TRAFFICKING AT SOUTHERN BORDER 'LEADS TO SLAVERY': SEN. MARSHALL 
The mayor, a Republican, noted that FEMA has not been activated to deal with humanitarian needs of the influx of migrants. The same day, Nicholls sent a letter pleading for President Biden to declare a national emergency due to the migrant crisis on the U.S.-Mexico border to "protect American communities that are subject to detrimental impacts of the unfettered flow of migrants into this country." The letter notes how the state of Arizona, Yuma County and other local cities have already declared states of emergency, though Biden has not.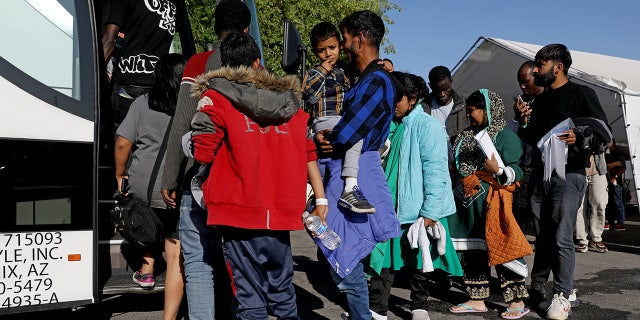 "Yuma, like many communities along the border, is subject to grave lack of federal government commitment to provide effective policy under current immigration laws," Nicholls wrote. "We see the cost of illegal activity, as many migrants fall victim to cartels, who traffic both drugs and humans across the border and into the U.S. in dangerous and often deadly manners." 
This is a developing story. Check back for updates.
Read the full article here