A suspected human smuggler was arrested in Arizona on Monday after leading deputies on a four-mile chase that ended with a rollover crash and two illegal immigrants being ejected from the vehicle, authorities said.
The incident happened around 8:30 a.m. near mile marker 217 on I-10 when a deputy attempted to pull over a red GMC Jimmy SUV, the Pinal County Sheriff's Office said.
The driver refused to stop and sped away, initiating a chase, according to officials.
During the chase, the driver crossed into oncoming traffic before ultimately rolling over near mile marker 213, the sheriff's office said.
TEXAS DEPUTIES STOP DRIVER HAULING 13 ILLEGAL IMMIGRANTS WEARING CAMOUFLAGE CLOTHING
Two of the four passengers in the SUV were ejected during the wreck. They were hospitalized with non-life-threatening injuries.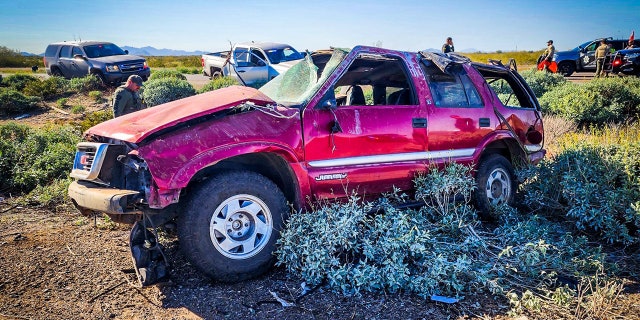 All four passengers were in the country illegally, the sheriff's office said.
The driver was identified as 32-year-old Timothy Bryoles.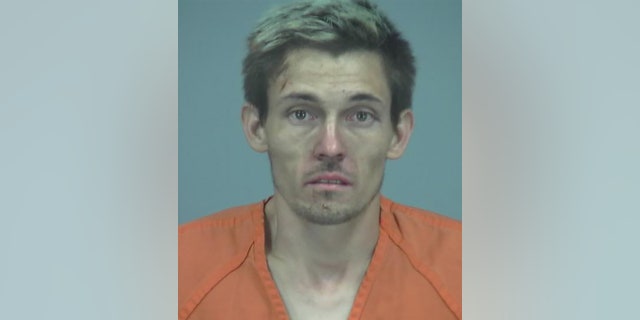 "In his attempt to make a dollar, this individual put the lives of his four passengers, my deputies, and everyone else on the road at risk," said Sheriff Mark Lamb. "Human smugglers have zero regard for human life, and because of this, we must do all we can to stop this illegal and dangerous industry."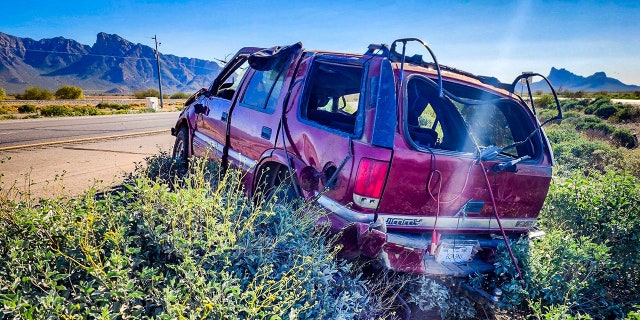 Bryoles was arrested and charged with unlawful flight and aggravated assault.
CLICK TO GET THE FOX NEWS APP
Deputies said possible drug impairment is also being investigated.
Read the full article here