Warning: This story contains graphic images
In November, Aaron Carter was found dead in a bathtub in his California home. He was 34.
In the years leading up to his death, he very publicly dealt with drug addiction, and although many assumed his drug use contributed to passing, his mother, Jane Carter, is now insisting that his death be investigated as a possible homicide.
Earlier this week, she shared a series of photos of the bathroom where Aaron's body was found to her Facebook page. Along with the photos she wrote, "Still trying to get a real investigation for the death of my son Aaron Carter. I want to share these death scene photos with you all because the coroner wrote it off as an accidental drug overdose."
"They never investigated it as a possible crime scene because of his addiction past. Look at the photos. They were not taken by the police. But they allowed people to go in and out. Although a lot of potential homicide information was there for years. Aaron had a lot of death threats and many many people who were making his life miserable"
CELEBRITIES REACT TO DEATH OF SINGER-ACTOR AARON CARTER
The grisly photos show the bathtub where Aaron was found, still filled with water tinged green, seemingly from the decomposition, as well as towels and clothes laid across a messy floor.
Jane has made several Facebook posts about Aaron over the past few days, begging officials to take her concerns seriously.
BACKSTREET BOYS HONOR AARON CARTER AT LONDON CONCERT, BROTHER NICK BREAKS DOWN AFTER EMOTIONAL TRIBUTE
"I'm totally supported by the family and friends who know I had to post the awful photos," she wrote. "It's because we are not and have not been taken seriously by Law Enforcement in especially Lancaster Ca. They allowed everyone to tromp through what should have been at least an investigation."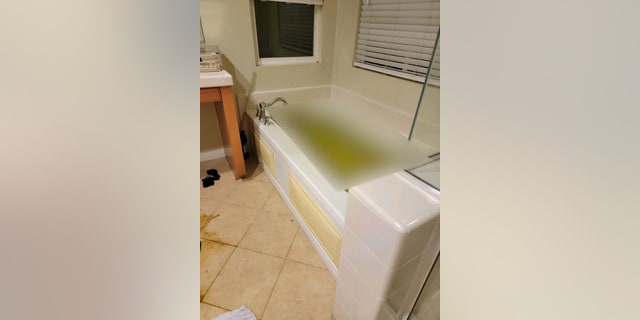 "Because of my son's mental illness and prescription drug issues they just wanted it to be something easy that they didn't have the time or inclination to address. This won't work for me or Melanie [his fiancée] or anyone who truly loved him."
She continued, "We want answers. We want justice. There are people who must be held accountable."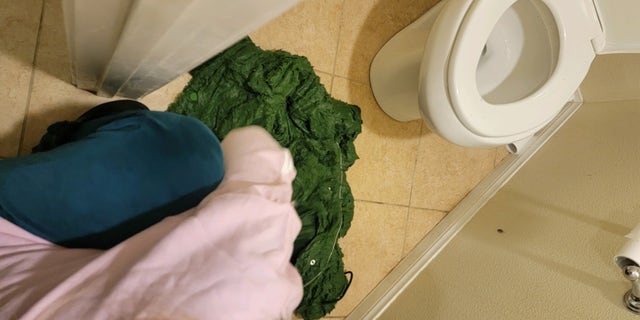 Jane wrote that she's "not backing off" from this, and that all she wants is "a proper investigation."
AARON CARTER EXPLAINS HIS FACE TATTOO, SAYS HIS MOM INSPIRED IT
She admitted that Aaron "had a lot of issues," but said "he never intended to die that way."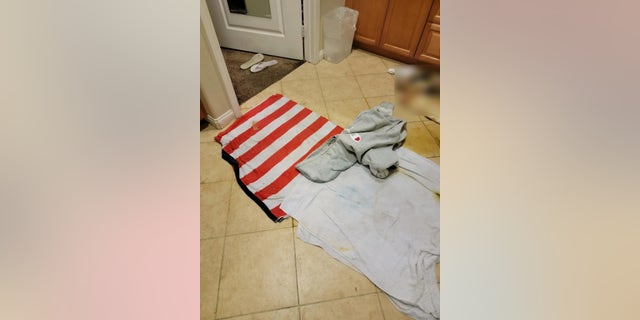 While Jane conceded that there will be some people who just think she's in denial of Aaron's problems, she clarified, "I'm saying that even if he was doing it somebody had a plan to use his addiction to eliminate him. That's no excuse for a murder."
After the photos she shared had begun making the rounds, Jane subsequently announced that a detective is now looking further into Aaron's death.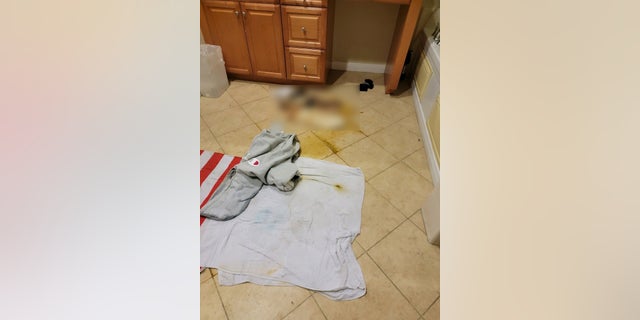 "I'm sorry that I had to post those awful photos in order to wake everyone up," she wrote. "I didn't want to. But it worked. Unfortunately that beautiful person is gone forever. But he knows I will get him justice."
Police did not immediately respond to Fox New Digital's requests for comment.
When Aaron's body was initially found, several outlets reported that he'd drowned in his bathtub, but after his autopsy, the cause of death was deferred pending a toxicology report, which still hasn't been released.
Aaron's career began at the age of 9 after he opened for a Backstreet Boys concert — his older brother, Nick Carter, is a member of the singing group. From there, he landed a record contract, and released memorable songs like "Aaron's Party (Come and Get It)" and "That's How I Beat Shaq."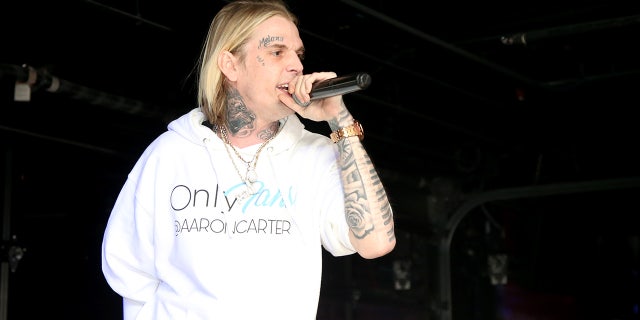 In more recent years, he became better known for his erratic behavior, including an arrest under suspicion of DUI. He also made appearances on "The Doctors" — one in 2017 in which he took a drug test that showed opiates and benzodiazepines in his system, and one in 2019 in which he claimed to have been diagnosed with bipolar disorder and schizophrenia.
Aaron is survived by Jane, Nick, his twin sister Angel, another sister named Bobbie Jean, and his one-year-old son, Prince.
Read the full article here