FIRST ON FOX: The NRA's lobbying arm filed a lawsuit against the state of Maryland on Tuesday after Democrat Gov. Wes Moore signed a pair of gun control bills that the NRA says will prevent law-abiding citizens from carrying for self-defense purposes.
Moore signed SB 1 and HB 824 into law Tuesday after Democrat lawmakers in the state championed the bills as ones that would cut back on crime and violence. The laws further restrict where residents can legally carry while making the application processes to obtain a carry license more burdensome.
The National Rifle Association Institute for Legislative Action (NRA-ILA) filed its lawsuit on Tuesday, Fox News exclusively learned, citing the measures as "illegal under the U.S. Constitution."
"Here are some sad facts: the mere mention of the word Baltimore invokes an immediate vision of a violent, unsafe city," said Randy Kozuch, executive director of NRA-ILA, in a press release. "That's because of the woeful lack of prosecution of violent criminals in the state. It is vital for law-abiding Marylanders to have an effective means of defending themselves and their loved ones. Our laws should burden criminals and aid good, lawful people. It is evident that those in power in Maryland care more for criminals and less for the law-abiding."
NRA DIGS IN FOR LEGAL FIGHT AGAINST WOKE PROSECUTOR OVER ALLEGED 'ROADMAP' OF ABUSE
SB 1 prevents residents – even if they have a permit – from carrying or transporting a firearm on private property without permission, and it also bans people from carrying firearms in areas such as schools, polling places, sports complexes or where alcohol is served.
Democrat State Sen. Jeff Waldstreicher, who sponsored the bill, said it "creates among the strongest gun violence prevention legislation in the country" and is "the strongest gun violence prevention legislation that we've had since 2013."
16 GOP ATTORNEYS GENERAL BACK NRA IN LAWSUIT AGAINST NY AG LETITIA JAMES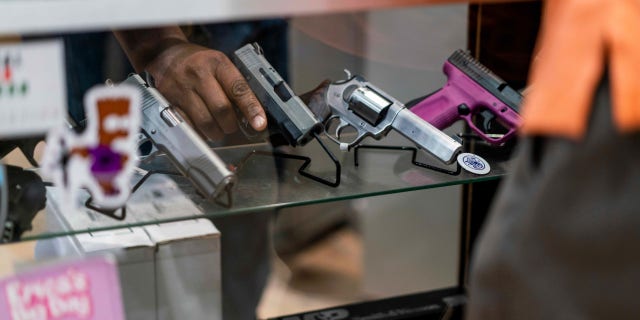 HB 824 makes obtaining a carry license more burdensome. The law increases the application fee from $75 to $125, boosts renewal costs from $50 to $75, expands requirements for firearms training courses, requires that applicants submit two sets of fingerprints, and increases the age to lawfully possess a firearm from 18 to 21.
NEW JERSEY GOVERNOR SIGNS NEW GUN LAW, DRAWING LAWSUIT FROM NRA
The NRA-ILA said in its press release that until recently, less than 0.19% of Maryland residents were approved for a carry permit each year. After the U.S. Supreme Court's ruling last year that affirmed a person's right to carry a handgun for self-defense outside the home, "Maryland deceitfully responded by amending its laws concocting a scheme where law-abiding Marylanders will not be able legally carry anywhere in the state," according to the NRA.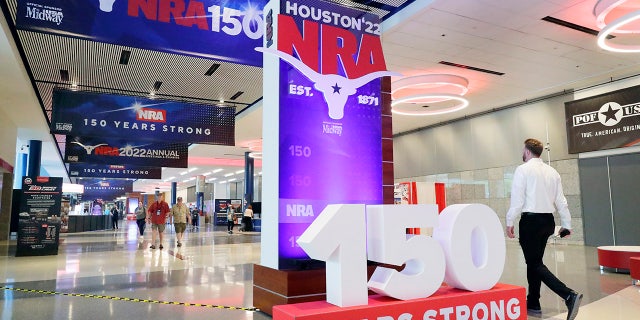 "Maryland previously had one of the most restrictive wear and carry permit schemes in the country. Now, in order to carry legally, Marylanders have to go through a process that's somehow more burdensome, lengthy and expensive to get a permit, yet effectively doesn't allow them to carry anywhere in the state," said D.J. Spiker, NRA-ILA's Maryland state director.
"The NRA is suing because this is illegal under the U.S. Constitution, but it's also important to note these laws defy common sense," he continued. "You know who isn't going to do all of this to get a permit? And who isn't going to worry about where it's legal to carry? Criminals. This law will only prevent law-abiding people from exercising their rights."
Read the full article here